EiR Blog
A Blog For Those Affected By Environmental And Invisible Illnesses Written By Fellow Survivors
How a healthy breakfast can switch your life upside down
We all crave getting breakfast in bed. Wake up on a Sunday, stretch a little, only to be greeted by a tray of breakfast waiting to be devoured. But as soon as you go to grab the tray, your alarm goes off and you realize it's Thursday, you're late for work and you really need to get up and have a heavy and healthy breakfast to get you through the day. On a weekend, the healthy breakfasts of Richmond's numerous cafes sound wonderful, but on a weekday, it's highly improbable. Although it can be tempting to rush and down a black coffee on the way to your daily 9-to-5 without anything solid in your belly, once you do actually begin having a healthy breakfast in the morning, you'll end up waking up a tad early only to get something sufficient in your stomach.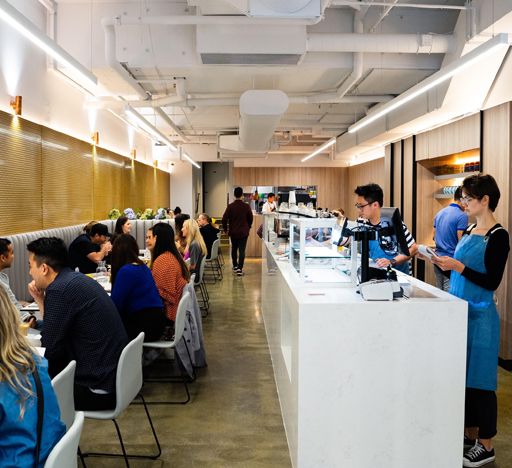 It is impossible to realize the value of breakfast as a meal until you actually sit down and have it for a week straight, and no, we don't mean a slice of bread with your cup of coffee. Start with something simple, like avocado on toast. After a while, transition from having just avocado to avocado and eggs on toast. You'll realize how impactful the small differences can be. Switch it up a little and have a fruit salad. Enhance the fruit salad even more by flourishing it with chia seeds or quinoa. The two are capable of adding an extra 'oomph' in your meal by making it a result of both sweet and salty. However, if you don't feel like having something sweet first thing in the morning, you can always opt for savory oatmeal with a side of a sunny side up eggs.
Not a fan of eggs? Don't worry about it! Although eggs might be the saving grace of every breakfast meal, they're not necessarily the only thing you need to stuff down for a healthy meal. You can opt for peanut butter and strawberry compote waffles, or even do a mix up of tofu and sweet potatoes. Sweet potatoes are considered one of the healthiest foods, and if you begin your day with it, you're quite literally going to have the healthiest day of your life.
On days when you're feeling slightly lazy and unwilling to cook up a meal, rather than skipping it completely, you can visit one of the many cafes of Richmond and have a heavy, healthy meal. http://www.ottomelbourne.com.au/ is considered to be one of the best cafes on Richmond road and is on the higher-end of restaurants (thus, so are their meals!). If you want to have the best breakfast in Richmond, Melbourne, Otto cafe is your best option. You can even book a table online if you're looking to schedule a meeting there. Have a good talk while sipping some good coffee!
Now that we know where and how we can get the breakfast we need, it's time to discuss how it actually impacts our lives. The most important point is that breakfast gives us the boost we need for the rest of the day. As the first meal of the day, breakfast is capable of helping in increasing concentration. It's a simple equation, really. If there is no food in your belly, you will feel tired and hungry, and if you feel tired and hungry, you won't be able to concentrate on the work you need to do as well you should.
Being healthy is a journey, and you can only walk forward if you follow through with the first step. Have your breakfast, and you'll be evidently happier.